As I mentioned in the last post, I have identified 40 companies which can give promising returns in the long term if we stick with it. In fact one can do more research on this list to construct a well balanced portfolio based on the individual risk potential. If we continue to invest from current price levels irrespective of whether the market goes down or up, there is a strong chance to get above average returns over the 5 year period.

What I have considered while selecting these Stocks?

1. Book Value
2. Current and Past EPS and PE Ratio
3. Debt / Equity Ratio
4. Current Ratio
5. Future Potential(Main reason for Selecting Commodity Stocks)
6. Size of the Company
7. Comparative Advantage or Uniqueness

I have listed the companies group/sector wise and I request the readers to do more research on these stocks to make their own judgement.
SENSEX STOCKS
1.State Bank of India
2.Larsen &Toubro
3.Hindustan Unilever
4.NTPC
5.ONGC
6.BHEL
7.Bharti Airtel
8.ICICI Bank
9.Tata Steel

Banks

10.Axis Bank
11.Punjab National Bank
12.Yes Bank or Bank of Baroda

Power

13.Torrent Power
14.CESC Limited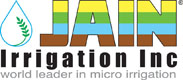 Agriculture

15. Rallis India
16.Chambal Fertilizers
17.Tata Chemicals
18.Gujarat State Fertilizer Corporation
19.Kaveri Seed Company

Pharmaceutical

20.IPCA Laborotaries
21.Lupin

Finance

22.Mahindra Finance


Commodities/Diversified
23.Bhushan Steel
24.Sesa Goa
25.Jindal Steel
26. Indian Hume Pipe Company

Engineering and Infrastructure

27.IVRCL Infrastructure
28.Hindustan Dorr Oliver Limited
29. Supreme Infrastructure
30.Lakshmi Machine Works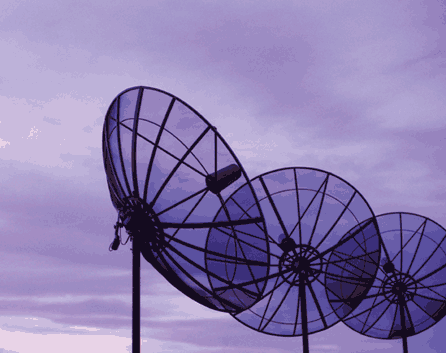 Technology

31.HCL Technologies
32.Tulip Telecom
33.Geodesic Information Systems(If you believe in VAS)
34.Crompton Greaves
35.Jindal Photo (Small Cap) or Siemens (Mid Cap)

Others

36.GAIL
37.GE Shipping
38.Bilcare
39.Mundra Port and Special Economic Zone
40.Aditya Birla Nuvo or Clariant Chemicals

Note: I have included Technology Sector for the people who believe in it. Because, I have a feeling that the stocks in this sector can be affected by innovation and new entry very easily than others. But we can have few selected stocks from this sector as it has high growth potential. One might have a feeling that I have left out few good companies. But if we continue to feel like that then we might end up with 100 good companies and never be able to construct a well diversified portfolio.Hence, I tried my best to limit the number of companies to 40.
Tips to Construct a Good Portfolio:
1. Select atleast 7 SENSEX Stocks from this list.
2. Spend 50 percent of your investment in the SENSEX stocks that you have selected.
3. Select 10-15 companies outside of SENSEX from this list or the companies that fit into your scheme of things.
4. Spend another 30 percent in the Large/Midcap stocks you selected.
5. Spend the rest (20 percent) in Small Caps that you selected.
6.Continue investing from current levels irrespective of the Market ups and downs.
7.If the Bull market sets in, then stop investing when the SENSEX gains 75 percent from the current levels (Around 16000). This is for the long term investors only.
8.Do not reconstruct your portfolio unless SATYAM like situation arises for any of your stocks.
9.Never get swayed by any stocks outside of your portfolio once you have selected the best companies after careful research.
10. Just sit and enjoy when the Bull market sets in and book the profit when you reach the desired (Very Important) returns.
Sectors that I am interested in:
4.Engineering & Infrastructure
6.Commodities(For long term)
Conclusion:
I have selected the stocks based on my own intuition and I request the readers to do more research to pick the stocks that best suit individual interests. I have also listed a 10 point rule to construct a well balanced portfolio based on what I am certainly going to do. But individuals can change the rule according to their liking without any major modifications (Only if they are interested to construct a long term portfolio). I sincerely request everyone who read this to share their views about these stocks or other stocks they believe in.