The recent market rally in spite of bad economic news has left many experts off-guard let alone the retail investors. It is true that stock markets move up well before the economic upswing. But the gain in the recent rally has beaten many historical numbers hands down though the world economy remained very weak with disturbing future guidance at least in the short term. Indian markets have performed well so far and we have the general election results in two weeks which might play a crucial role in deciding the direction of the market. In this back drop, I would like to air my views regarding the strategies that can be followed in times like this.

Why the Recent Rally is so strong?

The markets have moved up about 25 – 40 % around the world in just 6 weeks time which qualifies for the "V" shaped recovery that people often talk about. But what is disturbing about this rally is its sustaining ability amid bad economic news. Let's list some of the recent bad economic news.

Raising unemployment in US,
Raising credit default (Bank of America has allotted $ 13 Billion exclusively for this),
Master Card profit has declined,
US GDP contracted more than Expected in the First Quarter of 2009,
US Real Estate is still in Trouble,
US Stress Test of Banks concluded that some banks still need more capital,
Auto Companies are readying for Bankruptcy,
Consumer Spending decreased in March,
Many companies have reduced the guidance numbers,
Indian Software companies have announced bleak quarterly numbers,
Reliance and ICICI announced bad results,
RBI Says that economy has not improved,
General Elections around in India,

We can go on listing many things like that and I am sure if any of these happened just 2 months back, the markets would have seen devastating and unprecedented selling. But what happened in just 2 months that made people to believe in stock market? Here is some positive news that came around.

Many companies have announced better than expected results even if they have met with loses.

Federal Authorities in US have announced that Economy is weakening in slower pace

Experts have said that stimulus package has started giving some results

So, the positive news is that the economies around the world are showing signs of improvement but I still think bad news during the same period far out weigh the good news and still markets have out performed. Why? All to do with the money people have in hand right now. Mutual funds, insurance companies and Foreign Institutional investors are sitting in more cash than ever and stocks are available at cheaper valuations. So, they think that not investing now would be a big mistake and started pumping money back into the market. I strongly feel that this rally is more because of Mutual funds, insurance companies and Foreign Institutional Investors than retail investors. The questions in the minds of people are,

What retail investors should do now?
Whether the markets will move up or not?
What would be the impact of elections in the market?

While nobody knows the exact answers, we can try to analyze things and come up with a strategy that will help rather than harm. Because, anything can happen in the stock market these days and popular perception including me is some pullback in the market (May be 10 %). But market can prove us wrong and it can move up from here on and while that happens, it becomes history and a precedent.

What should we do now?

Although Market has moved up 40 % and several stocks have moved up 100%, still many stocks are available at discounted prices to what they were valued when the SENSEX was around 21000. Some good stocks have not gained that much in the recent rally. For example, Bank of Baroda has gained 80 % in the recent rally (Moved from Rs. 180 to Rs. 327), while Bank of India has registered only 28 % (Moved from Rs. 180 to Rs. 235). Bank of India stock is as good as Bank of Baroda if not better. Some people even think that Bank of India stock is better than Bank of Baroda and many other banks for that matter. But still it is undervalued and we retail investors should target that kind of stocks. Asian Hotels and CESC Limited are other examples that are pretty much undervalued. So the point here is, buy undervalued stocks that have not performed well in this rally and wait for the market to recognize them.

Essence of the strategy

Do some research and select "Good" undervalued stocks that have not performed well in this rally. Invest some money on those stocks. Examples: Bank of India, Asian Hotels, CESC Limited and Parekh Aluminex.

Some stocks have performed well but have come down significantly during this rally and are still available at cheaper prices than what they were fetching once.

Examples

Rolta India
Aegis Logistics
ABG Shipyard
Bartronics India
MIC Electronics
Lakshmi Machine Tools
Bilcare

Invest some 50 % of money on stocks that fit into this category and retain the other 50 % for opportunistic investments. If the markets move up, then you can take heart from the fact that you have invested some money and might not feel that you are left out. If the markets go down, then you still have 50 % money to buy more of the same stocks and average it and you will stand to gain when the markets move up again. Simply sitting and watching for a pullback might not work and I think this is the strategy that might help us over the long term. Let's go over a bit about general elections.

General Elections

We will have the results of General Elections in two weeks time and that's going to be really messy. No party is going to garner enough seats to form a government and that's for sure. There are only three situations.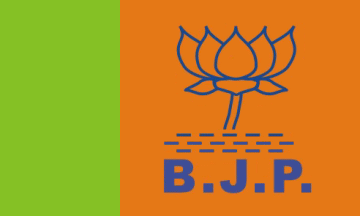 Congress party forming the government with the help of regional parties or
BJP Forming the government with the help of regional parties or
Regional parties in alliance to form the government

While the first two options look to be very much on the cards for now, the third option can't be ruled out either. After all India is a country where we had Deve Gowda and I.K. Gujral as Prime Ministers in no time just in the name of consensus and we even have a lame duck president just because everyone has disliked the other candidate. So, anything can happen in our country and worst thing that I fear the most is Mayawati or Mulayam Singh or Prakash Karat kind of politicians (Few more people are there in this kind) coming to the power. Then Amar Singh will even give Bharat Ratna and Padma Awards to Bacchan family dogs.
It is ridiculous on the part of government to give these awards to film personalities. What kind of contributions they have made to India? Are they entertaining Indian people for Free? If that's the case at least there is some merit. You have National Awards, Dadasaheb Phalke Award and many more awards for film personalities and why the hell Government is equating these idiots along with people like Abdul Kalam, C.Subramaniam, Sardar Vallabhai Patel, B.R. Ambedkar and J.R.D Tata. Lets leave this nonsense here itself.

So, I have a feeling that forming a government itself might become a headache this time around. Even though BJP and Congress have regional alliances, alliance partners have been coming up with different names for the PM post and I think it will take significant amount of time to agree on a consensus (!!!) candidate. The worst thing to partner with regional parties is that they withdraw the support even if the party leader is not invited to Delhi for some meeting or there is some problem in the water tank of Jayalalitha's house.
So, forming a government is one thing and saving it is another thing and future PM will definitely need Amar Singh's help. Will all these things have any effect on Stock Markets? The answer is difficult to predict. The market might shrug of the bad election result just like it has ignored many above said bad news or it might eventually drop significantly thinking enough is enough.
But if anyone other than BJP or Congress becomes the PM, then definitely it will have a significant negative effect on stock market. If BJP forms the government, then it will be a boost to stock markets. Not that they will do miraculous things but the media and analysts around the world believe that BJP is a reform oriented party and they will not interfere with investments. If congress comes to power, then market might almost remain the same. So, as retail investors we can only do what is in our hands and the strategy which I explained above might help to alleviate our concerns a bit over the long term.
I request the readers to share their opinions in the comments section.
Kumaran Seenivasan