Market is range bound these days as investors are very cautious to go long. Though Excess liquidity helps the upward movement, any sort of bad news pulls the market back significantly. Also traders and Foreign Institutional Investors book profit at higher levels and this will continue till the global cues form a definite direction.
IPO View
IPO season has also started and personally I am not investing in IPO's. I believe that money is made in secondary markets better than in primary markets these days. Though pricing of recently announced IPO's were reasonable, I thought the prices were not in line with the market scenario. It seems they price it as if the condition is back to normal but we have a long way to go. I think stocks like Reliance power and NTPC are better plays than Adani Power and NHPC. I would be interested in IPO's only if the IPO price offers significant discount to the prevailing market price of concerned peers. Oil India IPO is next in line and I would buy only of the price is at least 10 - 15 % discount to the ONGC stock price. My contention is if the price of Oil India is going to be the same as current trading price of ONGC, then what is there for us to try our luck? I would rather buy tried and tested ONGC.
Stocks with Reasonable Valuations

I have published many posts with stock names and most of them are priced in and it is very hard to find good stocks at a great price in the current market scenario. At the present valuations, I would consider the following stocks for accumulation rather than digging deep to find "Hidden Gems".
Reliance Power

With planned capacity of 33500 MW, Reliance Power is going to be the giant in power space in the next 6-7 years time period. If we assume that Reliance Power maintains the same efficiency as that of TATA Power, then the stock is going to be trading at least 10 times the current market price. Even in worst case scenario, it would be at least trading at 5 times the current stock price. Notwithstanding the Congress Government's biased attitude towards ADAG group, current market price (Rs. 156) offers reasonable entry point for accumulation (Great if you had bought it at Rs. 100 or even less than that). It is available almost 50% lesser than the IPO Price (If we revalue the IPO Price by including the initial bonus shares). This is strictly for long term investors who intend to have concentrated portfolio.

Accumulation Range: Anything less than Rs. 175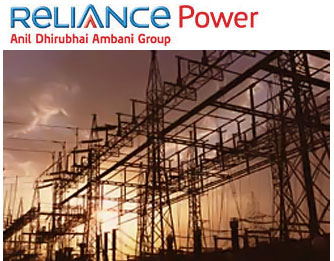 PSL Limited
Largest producer of HSAW pipes, they have significant operations and orders from US and UAE. With the booming infrastructure sector in few months time, this company is going to attract more orders for oil, gas and water transmission. One should have bought this at lower levels, but current market price is not bad either considering the company fundamentals.

Accumulation Range: Rs.100 – Rs.150

Gitanjali Gems
Largest diamond jewellery manufacturers in the country, they operate in three segments namely diamond jewellery, lifestyle products and SEZ's. Gitanjali Group's SEZ business has not started yielding anything. With an improved disposable income among consumers in a year or so, this stock is going to do well in the long term. Closest competitor Titan Industries is trading at a PE Value of 30. Current market price of Rs. 107 is not attractive but a fair price considering the fundamentals and growth prospects.

Accumulation Range: Anything less than Rs.125

3i infotech
With all other large IT Companies trading at peak valuations considering Market situation, we are left with only midcap IT plays. 3i Infotech is Trading at about 5 times the FY2011EPS (Rs.17) and I think this stock is Available at a discount to her peer's. High debt is a concern but ICICI Bank being the promoters, they are in decent hands.

Accumulation Range: Anything less than Rs.100
Madras Cements
This company is the fifth largest cement manufacturer in the country with 10 million tonnes of production capacity. They also operate in wind power and ready mix concrete segment. Ramco Super Grade is one of the most popular cement brands in south India with a good brand presence. One of the very few companies with captive power plant that reduces the production costs significantly. Increased infrastructure spending in the coming years will help this company grow at a decent pace. Again current market price is a fair price if not great to accumulate this stock.
Accumulation Range:
Anything Less than Rs.110

Parekh Aluminex
Parekh Aluminex is the largest producer of Aluminum Foil Containers and I personally feel that this business is going to be growing at a faster pace than ever. I very much like this business and the stock is trading at a mere 3.3 times the current EPS. They supply the product to the well established clients like Indian Railways, Air India, and Singapore Airlines. This stock is available at a decent price and long term investors can accumulate.

Accumulation Range: Any price less than Rs. 120

Genesys International Corporation
Company is in a niche geospatial, engineering and IT solution services and it is going to gain strength in the coming years. This stock is trading at 5 times the current EPS with almost no debt. Long term investors can accumulate this stock if they have increased risk appetite.

Accumulation Range: Any price less than Rs.100


All the above mentioned stocks are for long term investors who have the practice of accumulating at every fall. Most of these stocks are under performing currently and that's why I have picked up these as I see good growth prospects. One may also consider Federal Bank and Value Industries in this list.
If there are other good opportunities, please share it in the comments section.
Kumaran Seenivasan