Stock Markets around the world have been buoyant in the past week because of positive economic outlook and reduction in negative news flow. We have experienced the slowdown in economic activity for about 30 months now and I think there are enough indications that this is going to end very soon. Indian markets have outperformed other markets because of strong domestic growth and positive IMF Projections. IMF has projected 9.4% growth for India which is really significant. Lower IIP numbers not withstanding, the markets are consolidating with positive bias.
What is Ahead?
Indian economy is going to do very well in the next 2 decades and we need to grab this opportunity by buying good stocks on every dip. Though markets are trading with positive bias, 5-10% corrections are not ruled out as the Western Countries have not come out of the woods yet. Any negative news like Greece debt will bring our markets down and that should be an ideal entry point for long term investors. SENSEX EPS for 2011 is projected at Rs.1050 and for 2012, it is projected to be at Rs.1250. If we calculate the SENSEX Target based on this EPS and Historic PE Levels, then by the end of 2012, SENSEX should reach at least 27500 (22*1250). Again this is a conservative estimate and corporate earnings can surprise us either way and markets can reach crazy levels if bull market sets in. Most of the indicators point a strong Indian economy both at micro and macro level which will take the markets to new highs ahead of world markets in the coming years.
Personally I have sold most of my stocks for profit last week as the markets were consolidating in sideways and I do not know if my move is right or wrong. But I am waiting for another correction to enter again and even otherwise I might buy some stocks which are available at reasonable valuations now. Before that I want to report some interesting stocks that have been going up irrespective of what happened in the general market and if we are fortunate to have invested in those kinds of stocks, then early retirement is on the cards.
Stocks that defied General Market Trend
Hawkins Cooker
TTK Prestige
Asian Paints
FDC Limited
Cadila Healthcare
IPCA Labs
Bayer Crop Sciences
Supreme Infrastructure
BGR Energy
Fulford India Limited
Rallis India
Unity Infraprojects
Bank of Baroda
Clariant Chemicals
All the above mentioned stocks have shown continuous uptrend with only minor fluctuations even during the 3 major corrections in the past one year. We need to find such stocks for long term investment to make good returns. But all these stocks are very expensive now and I want to point out some of the stocks that are available at moderate valuations.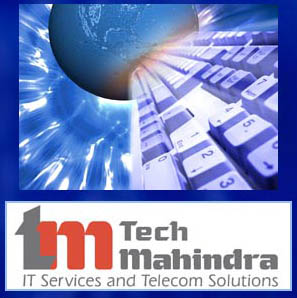 Hindalco
Mcleod Russel
Tech Mahindra
Prakash Industries
Mindtree
Mphasis
Aditya Birla Nuvo

But to be a successful long term investor, we need to find out good stocks and continue to invest on every dip. We need to follow this financial discipline and accumulate the stocks by applying the principle of rupee cost averaging. So, readers don't need to alter their portfolio just because I have mentioned some stocks here. Every one needs to follow their own strategy.

Forbes List

Forbes has recently listed the top 20 stocks that one can have in the portfolio (At this point of time - July 12, 2010) and if you have not read it, here is the link.

http://www.moneycontrol.com/news/features/20-stocks-you-must-own_468158-1.html

I agree with most of the stocks they have mentioned but if you ask me to select the best 10 stocks out of this 20, then here is my list.

Andhra Bank
Yes Bank
BGR Energy
IVRCL Infrastructure
Crompton Greaves
Unity Infraprojects
Mphasis
HDIL
Asian Paints
Rural Electrification Corporation

Happy Investing !
Kumaran Seenivasan
http://www.stockanalysisonline.com/
Read more...